The examples on this page don't really fit into the 'mainstream' copywriting section, so they get their own.
I wrote a short story for a writing competition in Scotland, and because it was judged to be one of the top 20 entries (out of more than 5000) it was adapted for radio and broadcast on BBC Radio 4.
The story, entitled Borderline Case, was based on my own experience of the peculiarities encountered when trying to cross the land border between Togo and Ghana.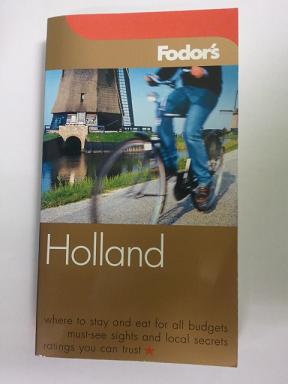 Several years ago I worked on the Fodor's travel guide to the Netherlands. My task was to update the three sections on the southernmost provinces; Zeeland, Brabant and Limburg.
As you can imagine this involved a great deal of checking out interesting towns, restaurants, tourist attractions and other places worth visiting (which was grand) but also verifying details about hotel facilities, train timetables and museum entry fees (which wasn't).
I also edited a book written by a charismatic and somewhat eccentric retired university lecturer about the architecture of medieval temples of Southern Karnataka built during Hoysala rule.
He made regular visits to India to find and then painstakingly examine and document these centuries-old constructions, some of which were dilapidated and consumed by jungle. I checked over his rough drafts, and had to get to grips with terminology like mantapas, sukanas and kalasas.