Over the last 16 years I've attended loads of trade shows and exhibitions around the world on behalf of various clients. My task at these events varies.
Presenting

Presented at the LabelExpo in Chicago (September 2012 and 2014) and every day for 14 days at the Drupa - the world's largest printing exhibition - in Düsseldorf. For my client, Stork Prints (now SPGPrints), I also spent four days at an exhibition in Brussels in October 2013 and in 2011 dressed up as James Bond - together with four Bond girls and 'Q' - presenting Stork Prints' new digital label printer. I reckon close to 1000 visitors must have come to see our show in total.
Click here for more details and photos.
Here's the video link.
Presenting on camera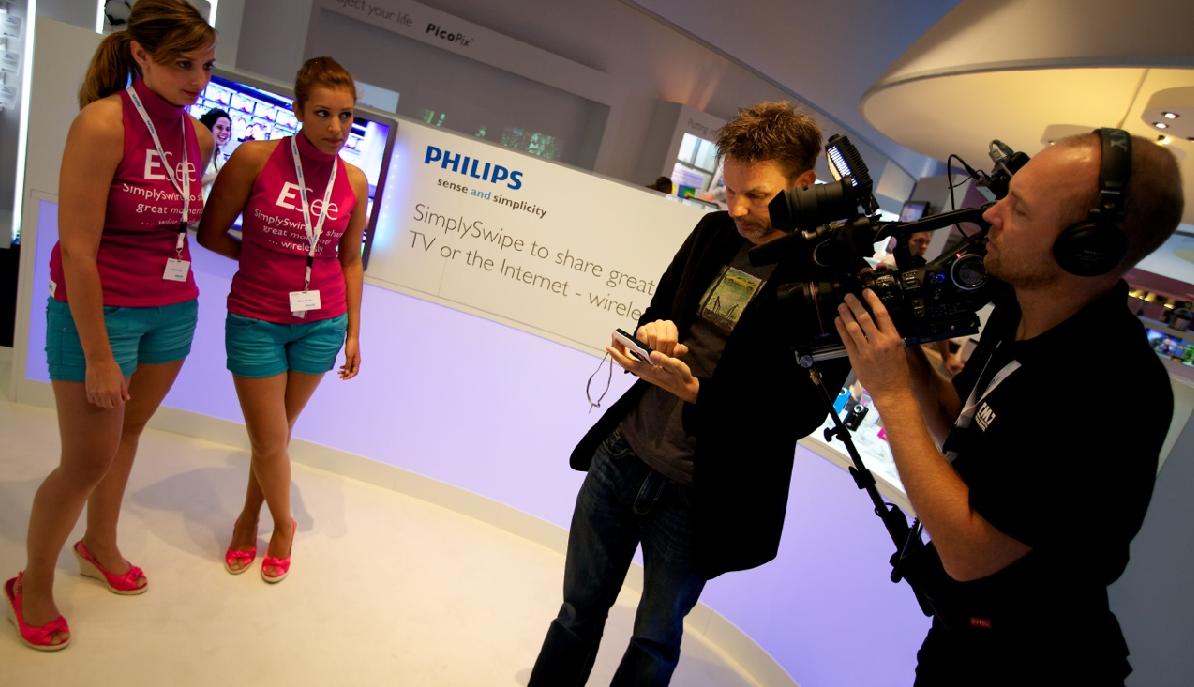 At the IFA in Berlin (the world's largest consumer electronics and home appliances exhibition) in September 2010- 2015 I was asked by Philips to present short films as well as a general stand tour on camera. I did the same at a special Philips event in Barcelona:
Writing/interviewing/concept development
For Philips Lighting's first-ever Illuminesca event, which took place in Milan, I was involved in everything from coming up with the name to writing the invitations, the text for a website and other publicity material, plus attending the event and interviewing a cross-section of the attendees, including the famous designer Karim Rashid and the Dutch fashion designer Jan Taminiau.
I was also lucky enough to go to the Philips Simplicity Events in Paris, London and Hong Kong. In Hong Kong I interviewed various visitors, wrote a general story plus a profile of a leading Japanese magazine editor, and helped direct filming.